Exhibitions at The Magnes
The Power of Attention: Magic and Meditation in Hebrew shiviti Manuscript Art Exhibition (2017)
The exhibitions of The Magnes rely on its extensive, and ever-growing, holdings of art, books, manuscripts, and material culture. By combining museum practice, research, and instruction, they present to the public the results of engaging collaborative projects led by UC Berkeley faculty, students, visiting scholars, artists, and curators. Exhibitions are presented in conjunction with programs connecting academic life and the public interest.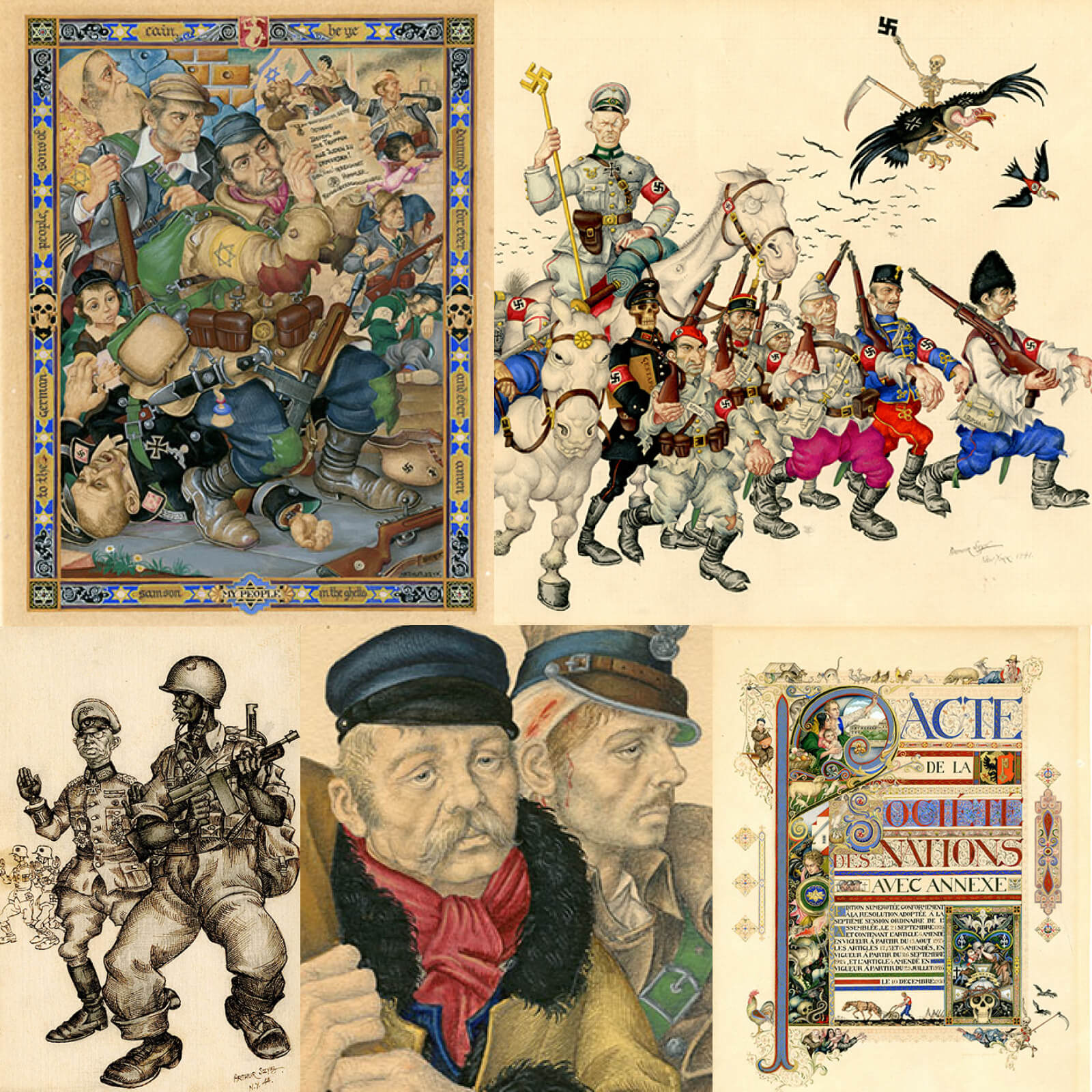 In Real Times. Arthur Szyk: Art & Human Rights (1926-1951)
Sep 1, 2021 - Dec 15, 2021
-Explore Exhibition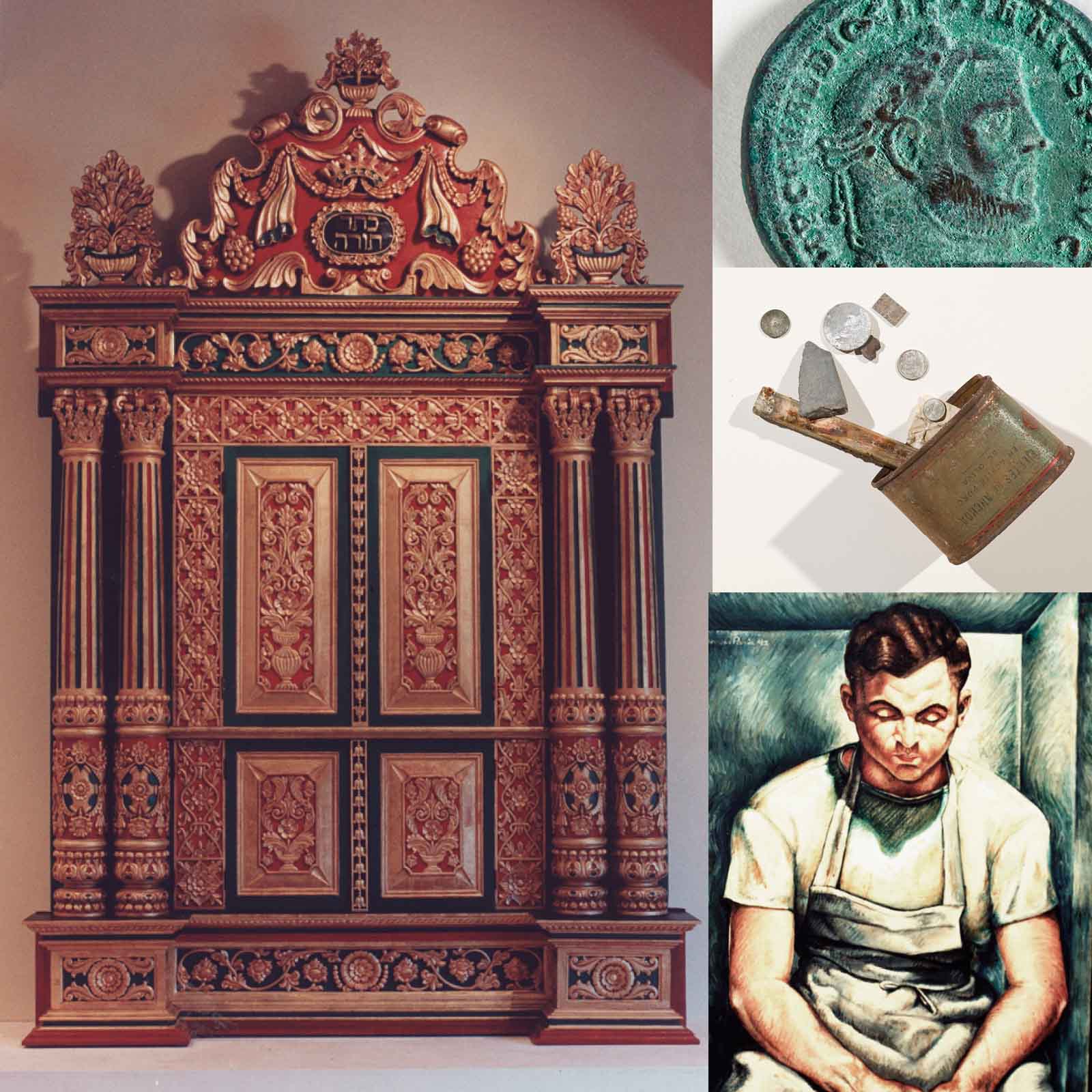 Time Capsules. The Magnes: 10 Years at UC Berkeley
Jan 19, 2022 - May 11, 2022
-Explore Exhibition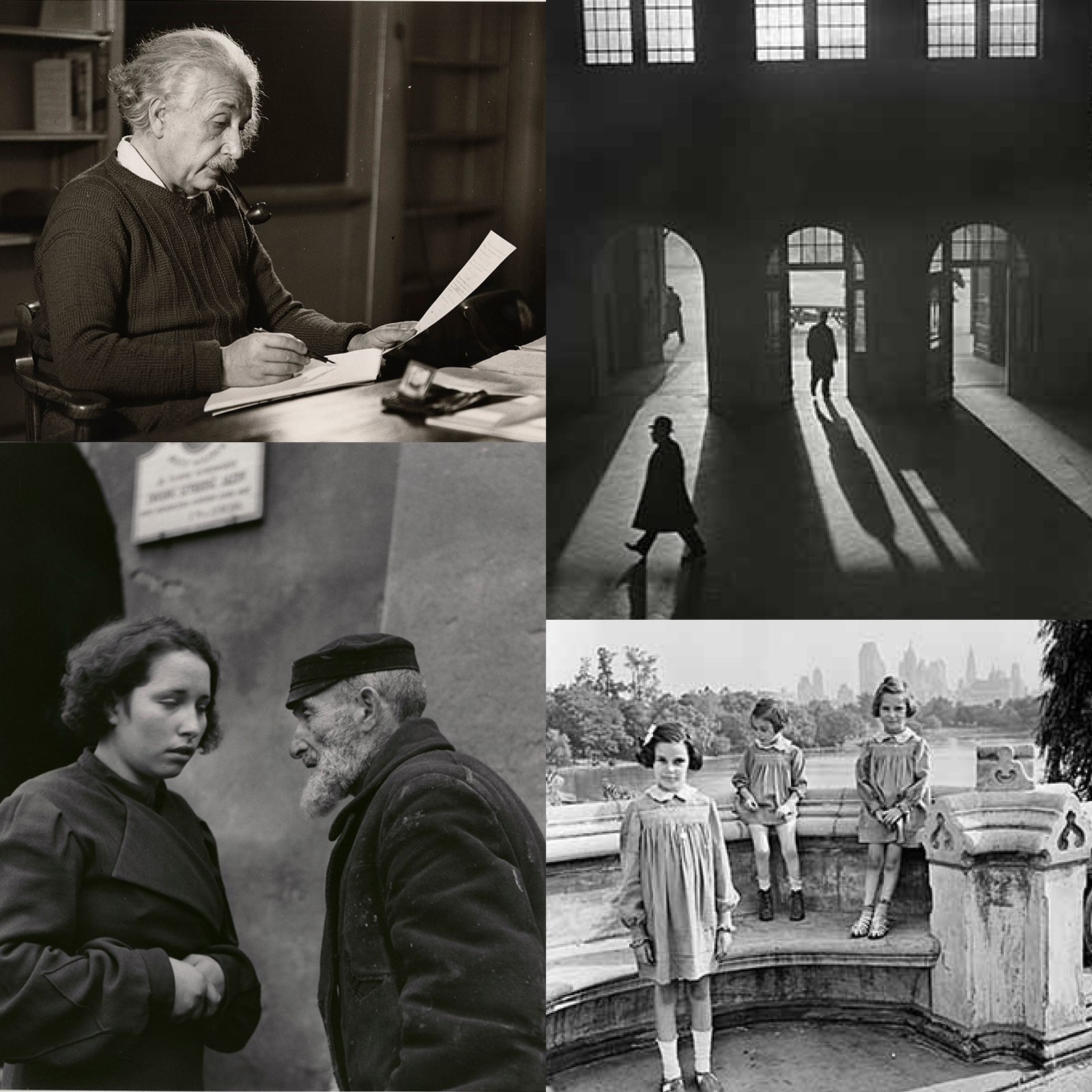 An Archive of Archives: Roman Vishniac's Exhibition History | New York, 1971-72
Jan 19, 2022 - May 11, 2022
-Explore Exhibition
In Twilight: Ori Sherman's Creation
Sep 14, 2022 - Dec 14, 2022
The work of Ori Sherman (1934-1988), an artist and illustrator beloved in the San Francisco Bay Area, was often infused with Jewish themes. At the end of his life after being diagnosed with AIDS, Sherman completed a cycle of 18 paintings depicting the seven days of the creation of the world as emerging directly from the Hebrew words in the Book of Genesis. The original pieces are displayed together in this exhibition.
- View Exhibition
Shared History Project — 1700 Years of Jewish Life on German-speaking Lands
A Leo Baeck Institute Traveling Exhibitiob
Sep 1, 2022 – Sept 30, 2022
The Shared History Project explores Jewish history using 58 artifacts from over 50 different archives and museums, which are presented and discussed in historical essays and personal stories written by more than 60 scholars, archivists, and museum experts. From Constantine's edict to Moses Mendelssohn's glasses to a pendant found in the ruins of the Sobibór death camp to the Jewish Museum Berlin, these objects illuminate multiple aspects of Jewish life in German lands over the centuries.
In Real Times Exhibition headed to The National WWII Museum
Sep 2022 – May 2023
In Real Times. Arthur Szyk: Art & Human Rights, an exhibition created by UC Berkeley's Magnes Collection of Jewish Art and Life to showcase the Taube Family Arthur Szyk Collection, will be traveling to The National WWII Museum, a Smithsonian affiliate in New Orleans.
Since its founding in 1962, The Magnes has a history of presenting exhibitions that break new ground in Jewish Studies research, build upon the collaboration between curators and UC Berkeley faculty and students, expand Judaica connoisseurship, introduce under-recognized Jewish artists of the 20th century, and take risks with experimental projects by contemporary artists. Many of its exhibitions draw on selections from its extensive collections, or commissioned works that use the collections as inspiration.