PopUp Exhibition | Mapping Diasporas: John Fox, Digital Maps and Findery
Jan 28, 2015 @ 4:00 am

-

5:00 am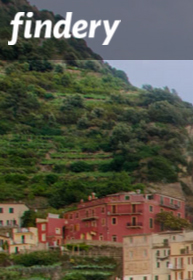 Digital Humanities research tools allow us to find spatial relationships between objects and ideas that are impossible in an analogue context. In this first PopUp Exhibition of the Spring Semester, The Magnes Collection has the pleasure of welcoming John Fox — a self-described "software developer, traveler, snark-monster, [and] foodie" — who is one of the creators of the digital research tool Findery.
Findery is an online platform that allows a global network of users to share photos based on geographical location: the holdings of The Magnes are featured prominently on the site, where they can be spatially contextualized by a global network of users.
John's presentation will focus on a watercolor depicting a Jewish refugee's home in Shanghai; a circumcision headband from Tunisia; a sculpture by Burton Freund; and a seventeenth-century Italian medical diploma. All four of these items have been digitized and added to Findery by Magnes staff and our undergraduate researchers. Though created on different continents and made of different media, all four of these items are now related to a global network of like art and objects, allowing us to compare the architecture of their digital narratives, and to use social media in integration with the Magnes's online database.
---
About the PopUp Exhibition Series
Each week, UC Berkeley faculty and students, visiting artists and other notable guests present brief lectures focused on selected treasures from the The Magnes Collection of Jewish Art and Life. One speaker and one object at the time, these "flash" exhibitions include the opportunity to view the art and artifacts discussed intimately and up close.
Bring your own lunch, enjoy complimentary refreshments, and take part in an exciting learning program, free and open to the public. Close-up view of collections included.
The Magnes Auditorium 
2121 Allston Way, Wednesdays Noon-1 pm
Presentation begins promptly at 12:15 pm
SPRING SCHEDULE 2015
January 28; February 4, 11, 18, 25; March 4, 11, 18;  April 1, 15, 22, 29; May 6.
No lecture on March 25th (Spring Break) and April 8th (Passover).
Check The Magnes calendar and our Facebook page for updates