Jewish Nightlife: An Evening of Celebration with Poetry and Music directed by Yair Harel
Dec 18, 2014 @ 9:00 am

-

12:30 pm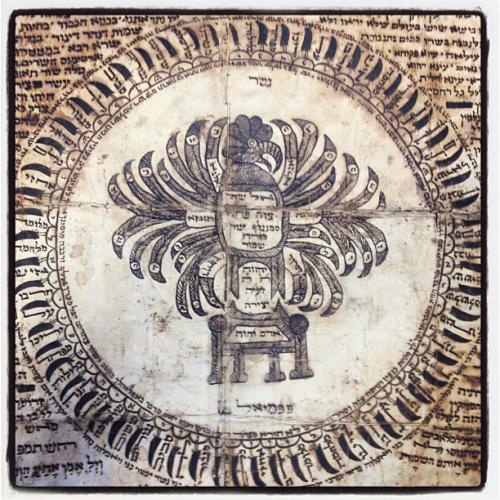 Jewish Nightlife is a multi-disciplinary exploration of the nexus between the ritual performance of Jewish texts and social changes across Jewish history, including Hebrew poetry, music, and synagogue liturgy in Europe, in North Africa, the Middle East, and present-day Israel.
During the Fall Semester 2014, the project involved research, teaching, performance, and community participation. Thirty UC Berkeley undergraduate students participated in Jewish Nightlife, a new UC Berkeley course team-taught by dr. Francesco Spagnolo, Curator of The Magnes, and Yair Harel, Schusterman Visiting Artist.
During the same period, Piyut Bay Area, a group directed by Harel, Spagnolo, and Rabbi Dorothy Richman, comprising UC Berkeley and GTU scholars and students, cantors, rabbis, artists and educators from the San Francisco Bay Area, met weekly at The Magnes, researching and performing piyyutim, or Hebrew liturgical poems. Participants in this project include Dr. Deena Aranoff, Maharat Victoria Sutton, Julie Batz, Cantor Sharon Bernstein, Josh Horowitz, Rabbis Tsipi Gabai, Yoel Kahn, and Chai Levy, John Erlich, Amy Tobin, Jewlia Eisenberg, Eliana Kissner, Achi ben Shalom, Zoe Lewin, Lior ben David, Rachel Colwell, and Anthony Zvi Russell, and others.
To celebrate the completion of this project, the program will include solo and ensemble performances by UC Berkeley students (5-6 pm), and by participants in the Piyut Bay Area Project (7-8:30 pm), led by Yair Harel.
The program is free and open to the public. 
---
Yair Harel is a world-renowned Israeli performer, artistic director, and community organizer, active in the revival and contemporary interpretation of the ancient art of piyyut (liturgical Hebrew poetry). Born in Jerusalem, Harel received a traditional Jewish education before going on to study zarb (Persian drum) in Israel and France, tar and Persian classical music with Peretz Eliyhau, improvisation with André Hajdu, and Jewish-Andalusian Vocal tradition with Rabbis Meir Atiyah and Haim Louk. Over the last twelve years, Harel has been focusing on exploring, teaching and performing traditional Jewish music and singing from North Africa, the Middle East, and Eastern Europe. Harel is one if the main figures behind the "Piyut" scene that has revolutionized the face of Israeli musical culture, and is a founding member of the "Singing Communities Project" in Israel.  He is the founder of the Invitation to Piyut website and the artistic director ofthe Jerusalem Piyut Festival. He has been the artistic director of the Ben Zvi Piyut Vocal Ensemble since 2008, and has taught at the Hebrew University, the Schechter Institute of Jewish Studies, and The Jerusalem Academy High School for Music and Dance. He created the New Jerusalem Orchestra, is a founding member in the "Oman chai" ensemble, and a co-founder of Tafillalt Ensemble with whom he released an album for John Zorn's Tzadik label (2010). Harel's residency at The Magnes in the Fall Semester 2014 is is sponsored by the Schusterman Visiting Israeli Artist Program of the Israel Institute.