PopUp Exhibition | Beyond Brundibár: Jewish Composers of the Holocaust and Their Legacy
Feb 11, 2015 @ 4:00 am

-

5:00 am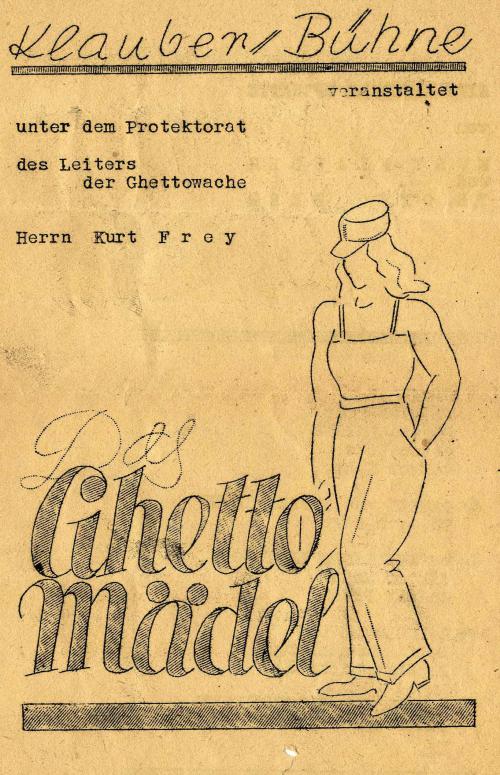 Beyond Hans Krása's children's opera Brundibár and the performances showcased for the Red Cross in Theresienstadt and memorialized in film, what about the other composers in Theresienstadt and in other Germany and Axis-occupied lands?  Who were some of them and what was their musical legacy? The Exhibition will feature remarkable items in the Magnes Collection from Theresienstadt, including a program from a performance, camp money, and other papers, along with music by Jewish composers rarely heard since the end of the Holocaust. Soprano Nanette McGuinness earned her doctorate in Music (specializing in Musicology) from U.C. Berkeley and undergraduate degree in Music from Cornell University. She is the co-director of the Jewish Music & Poetry Project, a Bay Area classical chamber music ensemble that recently toured in Germany and Hungary and that performs music by composers of the Holocaust as well as new music by Jewish women composers or with texts by Jewish women poets.  With a wide repertory that spans from the early Baroque to the present, McGuinness has performed in operas and concerts on two continents in ten languages and is recorded on Centaur Records.
---
About the PopUp Exhibition Series
Each week, UC Berkeley faculty and students, visiting artists and other notable guests present brief lectures focused on selected treasures from the The Magnes Collection of Jewish Art and Life. One speaker and one object at the time, these "flash" exhibitions include the opportunity to view the art and artifacts discussed intimately and up close.
Bring your own lunch, enjoy complimentary refreshments, and take part in an exciting learning program, free and open to the public. Close-up view of collections included.
The Magnes Auditorium
2121 Allston Way, Wednesdays Noon-1 pm
Presentation begins promptly at 12:15 pm
SPRING SCHEDULE 2015
January 28; February 4, 11, 18, 25; March 4, 11, 18;  April 1, 15, 22, 29; May 6.
No lecture on March 25th (Spring Break) and April 8th (Passover).
Check The Magnes calendar and our Facebook page for updates