PopUp Exhibition | Tomasz Koncewicz on Piercing the Veil of Silence: Jewish Cultural Assets in Eastern Europe & The Case of Naftali Hertz Kon
Feb 24, 2016 @ 12:00 pm

-

1:00 pm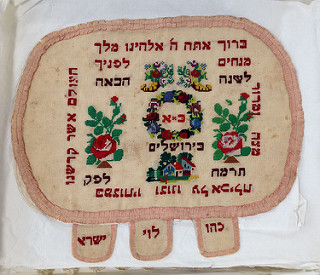 Tomasz Tadeusz Koncewicz, a Fulbright Visiting Professor at the Berkeley Law School, is a professor of European and comparative law, the director of the Department of European and Comparative Law of the University of Gdansk, Poland, and an advocate specializing in litigation before both supranational courts (European Court of Human Rights and the European Court of Justice) and the constitutional court. Koncewicz represented the daughters of Yiddish poet Naftali Hertz Kon (1910-1971) in recovering his literary estate, confiscated by the Polish communist regime. The presentation will highlight the dynamics of cultural restitution of Jewish assets in Eastern Europe, and will be accompanied by a display of materials from the vanished community of Liptovsky-Mikulas (Slovakia).
---
About the PopUp Exhibition Series
Each week, UC Berkeley faculty and students, visiting artists and other notable guests present brief lectures focused on selected treasures from the The Magnes Collection of Jewish Art and Life. One speaker and one object at the time, these "flash" exhibitions include the opportunity to view the art and artifacts discussed intimately and up close.
Bring your own lunch, enjoy complimentary refreshments, and take part in an exciting learning program, free and open to the public. Close-up view of collections included.
The Magnes Auditorium
2121 Allston Way, Wednesdays Noon-1 pm
Presentation begins promptly at 12:15 pm
SPRING SCHEDULE 2016
February 10, 17, 24; March 2, 9, 16, 30; April 6, 13, 20, 27
No lectures on March 23 (Spring Recess) and May 4 (Yom Ha-Shoah)