The Nile Project | CalPerformances Symposium, Food Tasting, and Community Music Event
Feb 20, 2015 @ 6:00 am

-

2:00 pm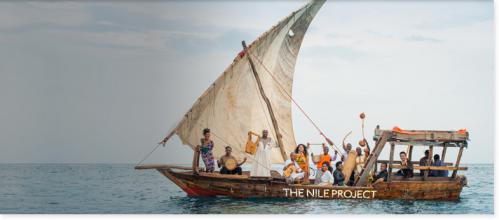 Join CalPerformances at The Magnes for a symposium, food tasting, and community music event centering around the performance of The Nile Project (Thursday, February 19, Zellerbach Hall).
In a historic first, more than a dozen instrumentalists and vocalists from Sudan, Egypt, Eritrea, Ethiopia, and Uganda have collaborated to use the power of music to raise awareness of the cultural and environmental challenges along the world's longest river. The result is a new sound of a shared Nile identity. Their show, like their debut album Aswan (one of NPR's "5 MustHear International Albums"), features songs in a dozen languages and traditional string and percussion instruments with a wide range of color and timbre.
---
PROGRAM:
Symposium
2–6 pm
A symposium presented in association with the Center for Middle Eastern Studies and the Center for African Studies, with sessions on "The Nile and African Identity" and "Musical Collaboration and Water Cooperation."
Food from the Eleven Countries of the Nile Region
6–7:30 pm
Food security for the people of the Nile basin is dependent upon cooperation for water resources. Taste the possibilities together, with food available for purchase on site. Presented in cooperation with the Nile Project and the Magnes Collection, concurrently featuring the exhibition Gourmet Ghettos: Modern Food Rituals.
The Nile Project Community Music Event
7:30 pm
Berkeley Musicians of The Nile Project will lead a participatory musical experience.