PopUp Exhibition | Patricia Munro and Claude Fischer on Coming of Age in Jewish America: the Curious Case of the Bar and Bat Mitzvah
Sep 21, 2016 @ 12:00 pm

-

1:00 pm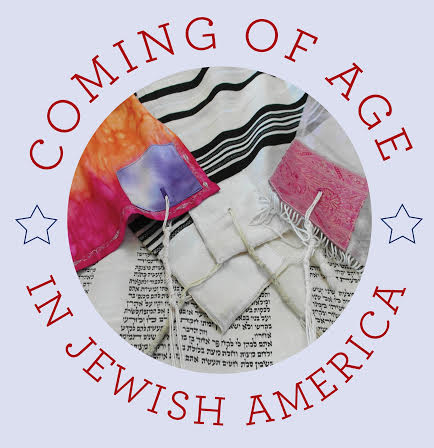 Drawing on Dr. Patricia Munro's research in Bay Area synagogues, Professor Claude Fischer and Dr. Munro will focus on how the Bar and Bat mitzvah developed into a major American Jewish ritual, how it has both responded to changes in the Jewish community (particularly rising egalitarianism and intermarriage), and how it has changed the Jewish community.
Patricia Keer Munro is a Visiting Scholar at UC Berkeley's Center for Jewish Studies studying American religion and American Judaism in the 21st century. Her book, Coming of Age in Jewish America: Bar and Bat Mitzvah Reinterpreted (Rutgers 2016), examines the relationship among congregations, the bar/bat mitzvah, and the participants in preparation for and enactment of b'nai mitzvah. Claude Fischer is Professor of the Graduate School in Sociology and a member of the executive board of the Center for Jewish Studies.
---
Each week, UC Berkeley faculty and graduate students, visiting artists and other notable guests will present brief lectures focused on selected treasures from The Magnes Collection of Jewish Art and Life. One speaker and one object at a time, these "flash" exhibitions will include the opportunity to view the art and artifacts discussed intimately and up close.
Bring your own lunch, enjoy complimentary refreshments, and take part in an exciting learning program, free and open to the public. Close-up view of collections included.
The Magnes Auditorium
2121 Allston Way, Wednesdays Noon-1 pm
Presentation begins promptly at 12:15 pm
FALL SCHEDULE 2016
September 21; October 19, 26; November 2, 9, 16, 30
No lecture on November 23 (Thanksgiving).
Check The Magnes calendar and Facebook page for updates.com