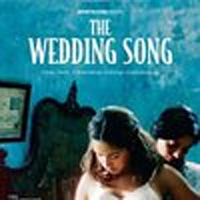 The Wedding Song
 France-Tunisia, 2008. 100 min.
The Nazi occupation of Tunisia strains the bonds of friendship between a Muslim and a Sephardic woman who are both preparing for their marriages.
---
About the Depth of Field Series
The term "Sephardic" indicates the descendants of the Iberian Jews who were expelled from Spain and Portugal (in Hebrew, sepharad) after 1492, and came into contact with cultures and languages from Northern and Southern Europe, the Balkans, and especially the Ottoman Empire—in North Africa and the Eastern Mediterranean—where their communities flourished for centuries. The complex identities of the Sephardic Jews are represented on screen through documentaries and feature films about the Spanish Inquisition and its aftermaths, the encounters between Ottoman, Arab-Andalusian, and European cultures, the Holocaust as a global phenomenon, and  the perseverance of culture of the Judeo-Spanish (or Ladino) language.
Spring Schedule 2016
 First Tuesday of the Month, 7 p.m.
 February 2 ; March 1;  April 5