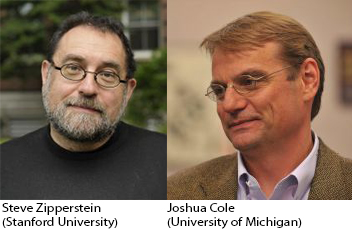 Cole's prize-winning book solves the mystery of the Constantine riots of August 1934, an episode of violence between Muslims and Jews in French Algeria that resulted in the deaths of 25 Jews and 3 Muslims. The murders in Constantine were the most lethal episode of anti-Jewish violence in peacetime in modern French history. Cole argues that we have long misunderstood the violence in Constantine. Contrary to widespread perceptions, it was neither the culmination of ever-growing Muslim-Jewish enmity, nor the rupture that in time led to the end for the two groups' cohabitation in Algeria. Rather, the murders were the product of specific tensions that arose from both inclusionary reforms on the part of the colonial administration, and right-wing, antisemitic provocateurs who sought to inflame tensions between Muslims and Jews.
——————
Joshua Cole is Professor of History at the University of Michigan, where he specializes in the social and cultural history of France in the nineteenth and twentieth centuries. He is most recently the author of Lethal Provocation: The Constantine Murders and the Politics of French Algeria (Cornell, 2019), winner of a 2019 National Jewish Book Award. His first book, The Power of Large Numbers: Population, Politics, and Gender in Nineteenth-Century France (Cornell, 2000) was a CHOICE Outstanding Academic Title.
Steven J. Zipperstein is the Daniel E. Koshland Professor in Jewish Culture and History at Stanford University, where for sixteen years he directed the Taube Center for Jewish Studies. He is the author or editor of eight acclaimed books, including most recently Pogrom: Kishinev and the Tilt of History, named one of the Best Books of the Year by the Economist and the East Hampton Star. His articles have appeared in The New York Times, the Washington Post, the Jewish Review of Books, and elsewhere.