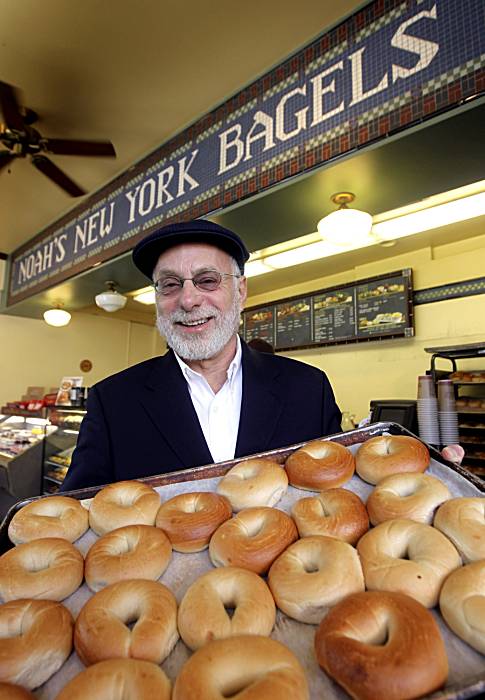 The Magnes is pleased to announce the acquisition of the Noah's New York Bagels Collection (1989-1996) documenting the early history of Noah's New York Bagels. Founded in Berkeley by Noah Alper, resident entrepreneur, consultant, and philanthropist, the Noah's Bagels brand rose to national prominence as the largest kosher retailer in the U.S., until sold to Einstein Bros. Bagels in 1996. Noah's neighborhood stores, which Alper referred to as "unapologetically Jewish," served as a popular community gathering place for all manner of West Coast Jews. Among the materials now archived at The Magnes are business records, photographs, memorabilia, recordings of radio and television broadcasts, promotional t-shirts, and even a beach towel with the Noah's logo.
The program will include an intimate display of select items from the collection, Noah Alper's own reminiscences about the early days of the business, and of course a bagel–based reception (shmear provided).
 Free and open to the public. RSVP is required for this event. Please visit 
here
 to register.