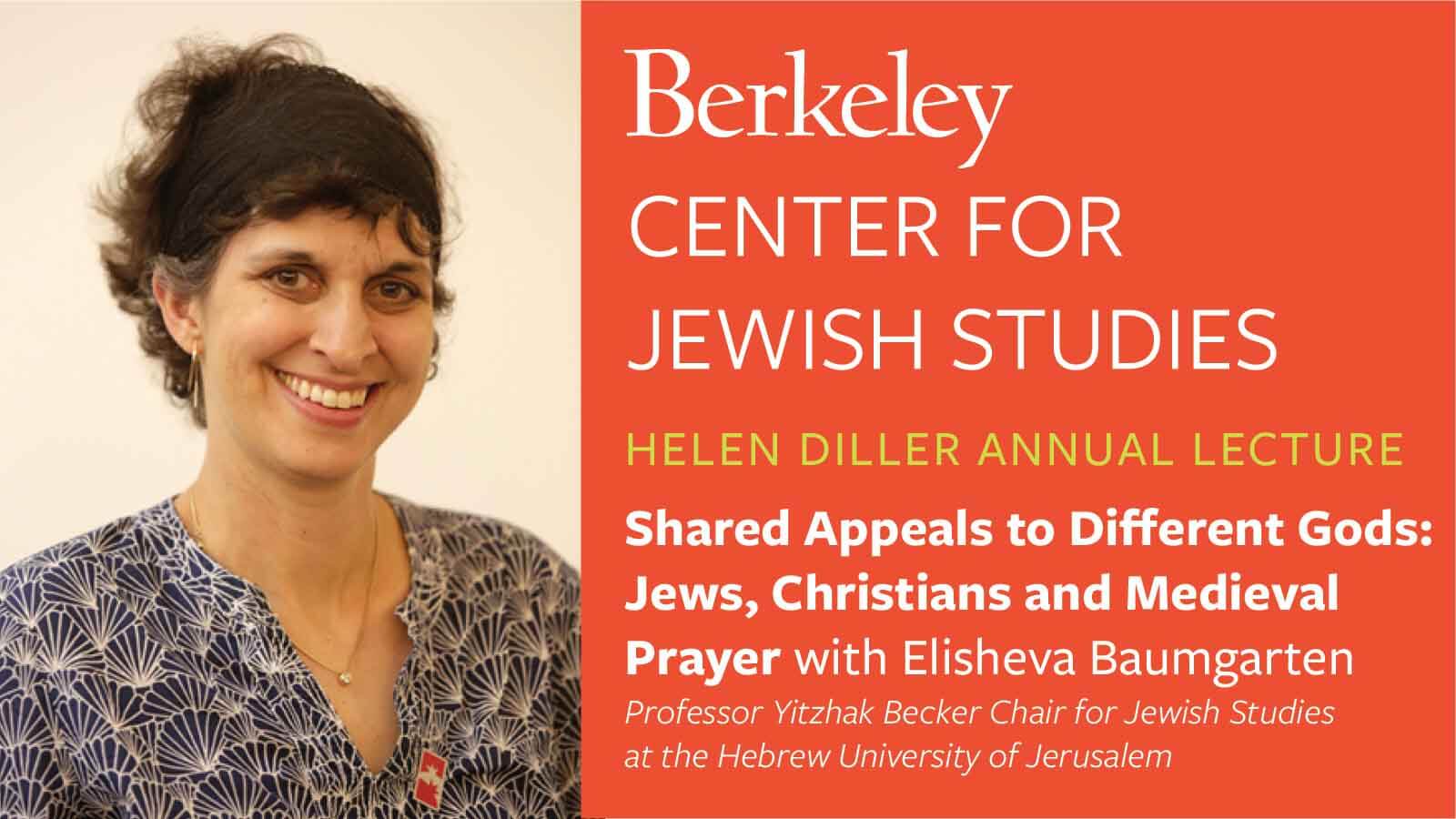 Helen Diller Annual Lecture
Presented by Berkeley's Center for Jewish Studies. Co-Sponsored by The Magnes Collection of Jewish Art and Life.
This talk will focus on private prayers found in Hebrew manuscripts from medieval northern France that both adapt and adopt known Christian prayers. It will trace the ways in which these prayers would have been known by Jews, and discuss the adaptations made by Jews to make these prayers usable. What do such prayers teach us about Jewish embeddedness and difference in medieval Christian culture? Special emphasis will be given to the private nature of the specific prayers and the circumstances in which they were recited.
Elisheva Baumgarten holds the Prof. Yitzhak Becker Chair for Jewish Studies at the Hebrew University of Jerusalem. She teaches in the Department of Jewish History and the Department of History. She is a social historian who specializes in the history of the Jews in medieval Germany and Northern France. Baumgarten has published three monographs, a dozen edited volumes, and many articles. She has held fellowships from the School of Historical Studies at the Institute for Advanced Study in Princeton, the Katz Center for Advanced Judaic Studies at the University of Pennsylvania ,as well as EHESS in Paris. She is an awardee of the Michael Bruno Memorial  Award (2016) for outstanding Israeli researchers, and of a European Research Council's Consolidator's Grant (2016-2022) Beyond the Elite: Jewish Daily Life in Medieval Europe and the Israeli Science Foundation Breakthrough Research Grant: Contending with Crises: The Jews of Fourteenth Century Europe (2022-2027).