PopUp Exhibition | Laurie Pearce on "By the Rivers of Babylon"
Oct 14, 2015 @ 5:00 am

-

6:00 am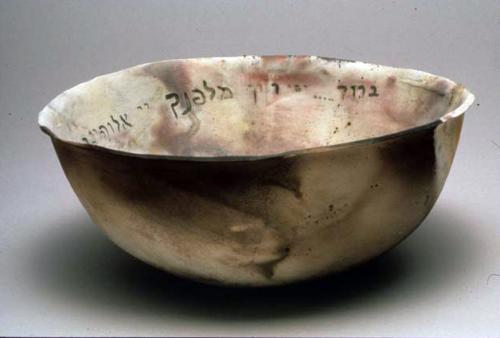 Laurie E. Pearce is a Lecturer in Assyriology at Berkeley. Her areas of speciality include the economic and social history of Mesopotamia in the later part of the first millennium BCE. She studies legal texts written in Hellenistic Uruk: these texts form the basis of her project on  Hellenistic Babylonia: Texts, Images and Names, which can be accessed and studied through Berkeley Prosopography Services. In this PopUp Exhibition, Dr. Pearce will speak about the cuneiform texts mentioning the earliest Judean exiles in Babylonia.
---
About the PopUp Exhibition Series
Each week, UC Berkeley faculty and students, visiting artists and other notable guests present brief lectures focused on selected treasures from the The Magnes Collection of Jewish Art and Life. One speaker and one object at the time, these "flash" exhibitions include the opportunity to view the art and artifacts discussed intimately and up close.
Bring your own lunch, enjoy complimentary refreshments, and take part in an exciting learning program, free and open to the public. Close-up view of collections included.
The Magnes Auditorium
2121 Allston Way, Wednesdays Noon-1 pm
Presentation begins promptly at 12:15 pm
FALL SCHEDULE 2015
October 7, 14, 21, 28; November 4, 18;  December 2, 9
No lecture on November 11th (Veteran's Day) and November 28th (Thanksgiving).
Check The Magnes calendar and our Facebook page for updates