PopUp Exhibition | Filling in the Gaps: Reading the Bible With Commentaries
Apr 29, 2015 @ 12:00 pm

-

1:00 pm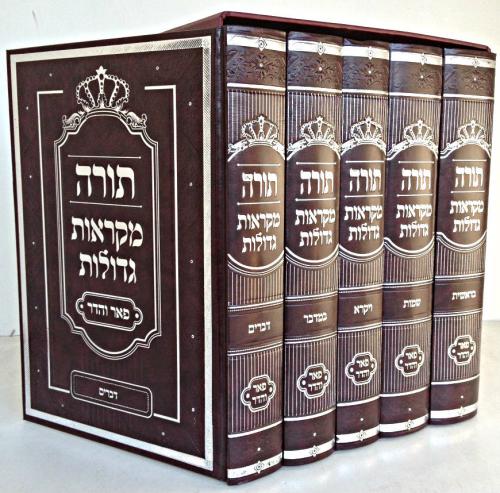 The Mikraot Gedolot are an edition of the Biblical text that juxtaposes the fully vocalized Hebrew text of the Bible with the commentaries of various Jewish exegetes, such as Rabbi Shlomo Yitzchaki (Rashi) and Rabbi Abraham Ibn Ezra, published in Venice by Daniel Bomberg (1524-25). Editions of theMikraot Gedolot continue to be published to this day. The Magnes Collection includes an edition of the Pentateuch in five volumes, printed in Warsaw in 1909,which includes a number of Yiddish commentaries that capture the some of the unique religious attitudes of Jews in the Pale of Settlement before WW1.
David Kasher is the Senior Rabbinic Educator at Kevah.
---
About the PopUp Exhibition Series
Each week, UC Berkeley faculty and students, visiting artists and other notable guests present brief lectures focused on selected treasures from the The Magnes Collection of Jewish Art and Life. One speaker and one object at the time, these "flash" exhibitions include the opportunity to view the art and artifacts discussed intimately and up close.
Bring your own lunch, enjoy complimentary refreshments, and take part in an exciting learning program, free and open to the public. Close-up view of collections included.
The Magnes Auditorium
2121 Allston Way, Wednesdays Noon-1 pm
Presentation begins promptly at 12:15 pm
SPRING SCHEDULE 2015
January 28; February 4, 11, 18, 25; March 4, 11, 18;  April 1, 15, 22, 29; May 6.
No lecture on March 25th (Spring Break) and April 8th (Passover).
Check The Magnes calendar and our Facebook page for updates