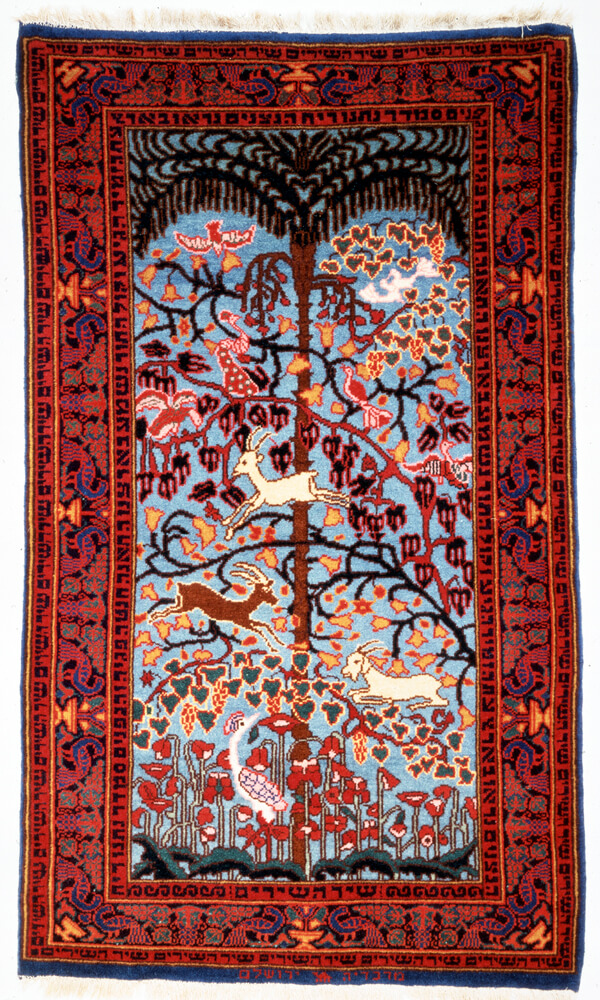 From our series, "Zooming In: Weekly Curatorial Conversations from The Magnes Collection of Jewish Art and Life."
Each week, Curators Francesco Spagnolo and Shir Kochavi present insights and connections emerging from the holdings of UC Berkeley's Magnes Collection, one of the largest Jewish museum collections in the world. Throughout the series, guests will join them to explore Jewish art and life, one object at a time.
View the weekly schedule for the entire series.
Image:
Marvadia Workshop, Bezalel School of Arts and Crafts
Carpet inscribed in Hebrew after Song of Songs 2:13
Jerusalem, Palestine, early 20th century
Wool and cotton warp
The Magnes Collection of Jewish Art and Life,
University of California, Berkeley,
gift of Mary Schussheim, 85.35.51