Michael Steinberg, Brown University: Inner Voices of the Mendelssohn Family
An exploration of the connections and continuities from Moses to Felix Mendelssohn, and from philosophy to music, in the realms of inner and private life, community, and the wider public sphere.
Followed by a performance of Felix Mendelssohn's Song Without Words, and a presentation on the Erard Grand Piano (London, 1854) and the Wieck Grand Piano in rosewood (No. 819, Dresden, ca. 1860), on loan from the Department of Music, by Professors Nicholas Mathew and James Davies, and students from the Pianism seminar at UC Berkeley.
Michael P. Steinberg is Vice Provost for the Arts, the Barnaby Conrad and Mary Critchfield Keeney Professor of History, and Professor of Music and German Studies at Brown University. He is a member of the Executive Board of the Consortium of Humanities Centers and Institutes (CHCI) and of the Board of Directors of the Barenboim-Said Foundation USA.. He served as Founding Director of the Cogut Center for the Humanities at Brown from 2005 to 2015 and between 2009 and 2013 as dramaturg on a joint production of Wagner's Ring of the Nibelung for the Berlin State Opera and the Teatro alla Scala, Milan.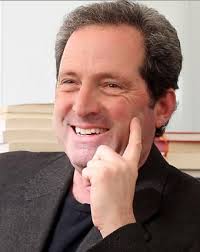 Gallery tours accompanied by Mendelssohn's Songs Without Words, performed on a Wieck Grand Piano in rosewood (No. 819, Dresden, ca. 1860) by UC Berkeley students and instructors from Professors Nicholas Mathew and James Davies's Pianism seminar.
From Book VI, Op. 67: James Davies
From Book VIII, Op. 102: Nicholas Tjahjono
From Book III, Op. 38: Martha Wasley
From Book II, Op. 30: James Lim