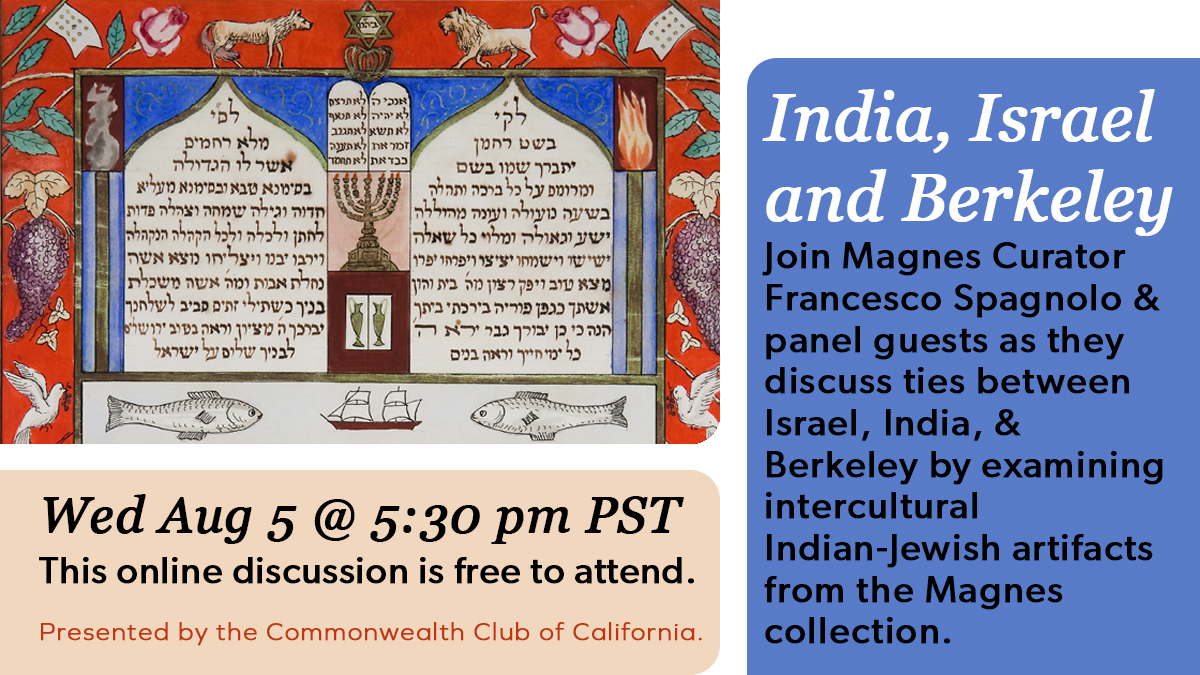 Join Magnes Curator, Francesco Spagnolo and panel guests as they discuss ties between Israel, India, and Berkeley by examining Indian-Jewish artifacts from the Magnes Collection.
Deputy Consul General Zamir will talk about his experiences stationed in Mumbai. The history of Jewish culture in India and the present-day Indian-Jewish culture in Israel will also be discussed.
Panelists:
Samson Koletkar The World's Only Indian Jewish StandUp Comedian; From Mumbai.
Francesco Spagnolo Ph.D., Curator, The Magnes Collection of jewish Art and Life, University of California Berkeley
Matan Zamir Deputy Consul General for Israel for the Pacific Northwest
Soma Chatterjee Member, Silicon Valley Interfaith Council—Moderator
View the Magnes exhibition Global India: Kerala, Israel, Berkeley.
Video of Event: