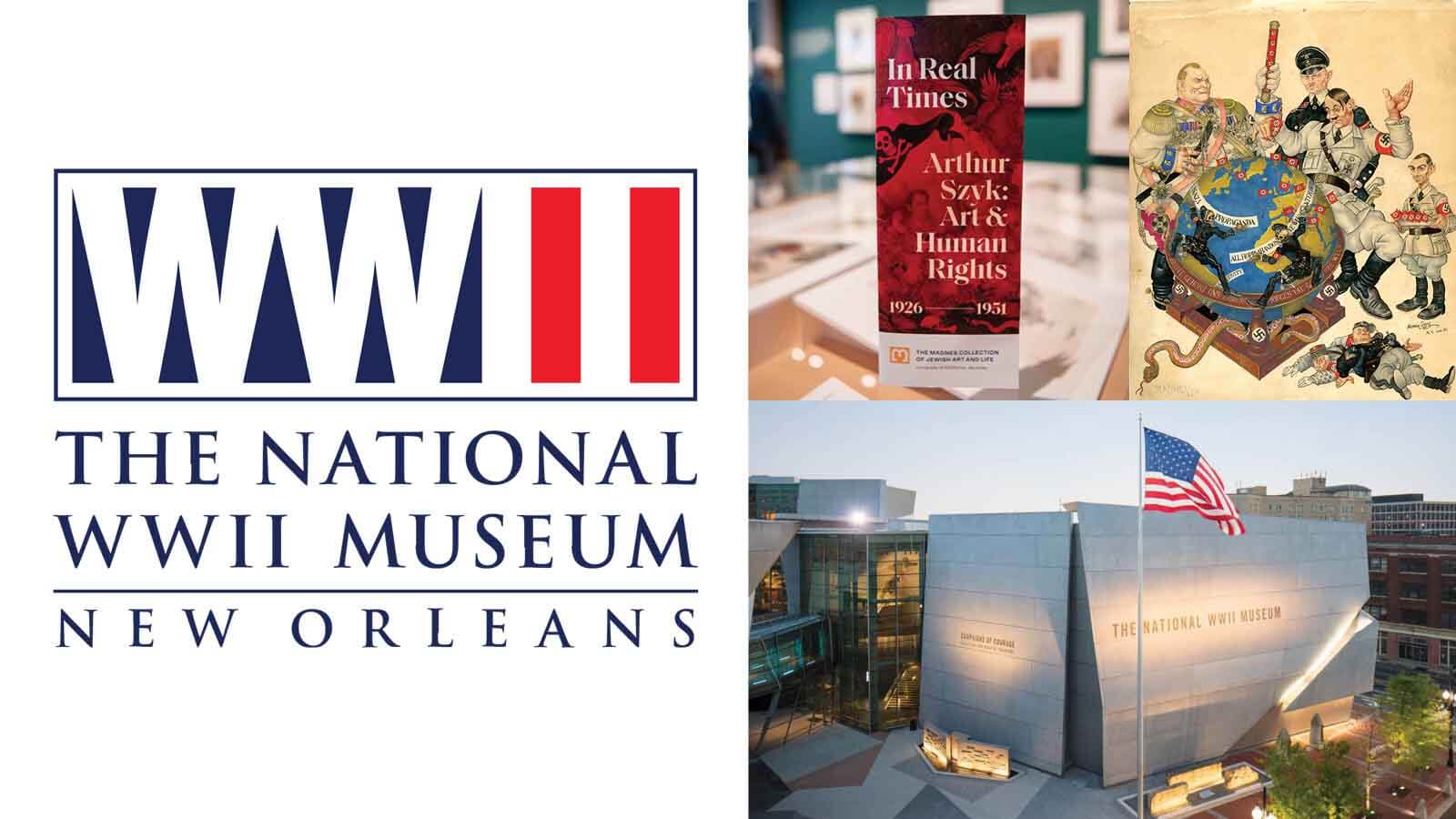 The National WWII Museum invites you to the opening of In Real Times. Arthur Szyk: Art and Human Rights, a special exhibition showcasing the work of illustrator and political cartoonist Arthur Szyk. Join exhibit curator Francesco Spagnolo, PhD, of The Magnes Collection of Jewish Art and Life at UC Berkeley, which organized the exhibit, as he introduces In Real Times, which will be on display in the Museum's Joe W. and Dorothy D. Brown Foundation Special Exhibit Gallery from September 1, 2022, to May 7, 2023.
Livestream at 4:30 p.m. Pacifc Time
 Location: Louisiana Memorial Pavilion and Vimeo, Online Event
945 Magazine St, New Orleans, LA 70130
The in person evening will include a reception, presentation, and exhibition viewing. If you are unable to attend in person, the opening presentation will also be available to watch live on Vimeo, YouTube, and Facebook. Registration is encouraged but not required to attend in person or to view the livestreamed presentation.