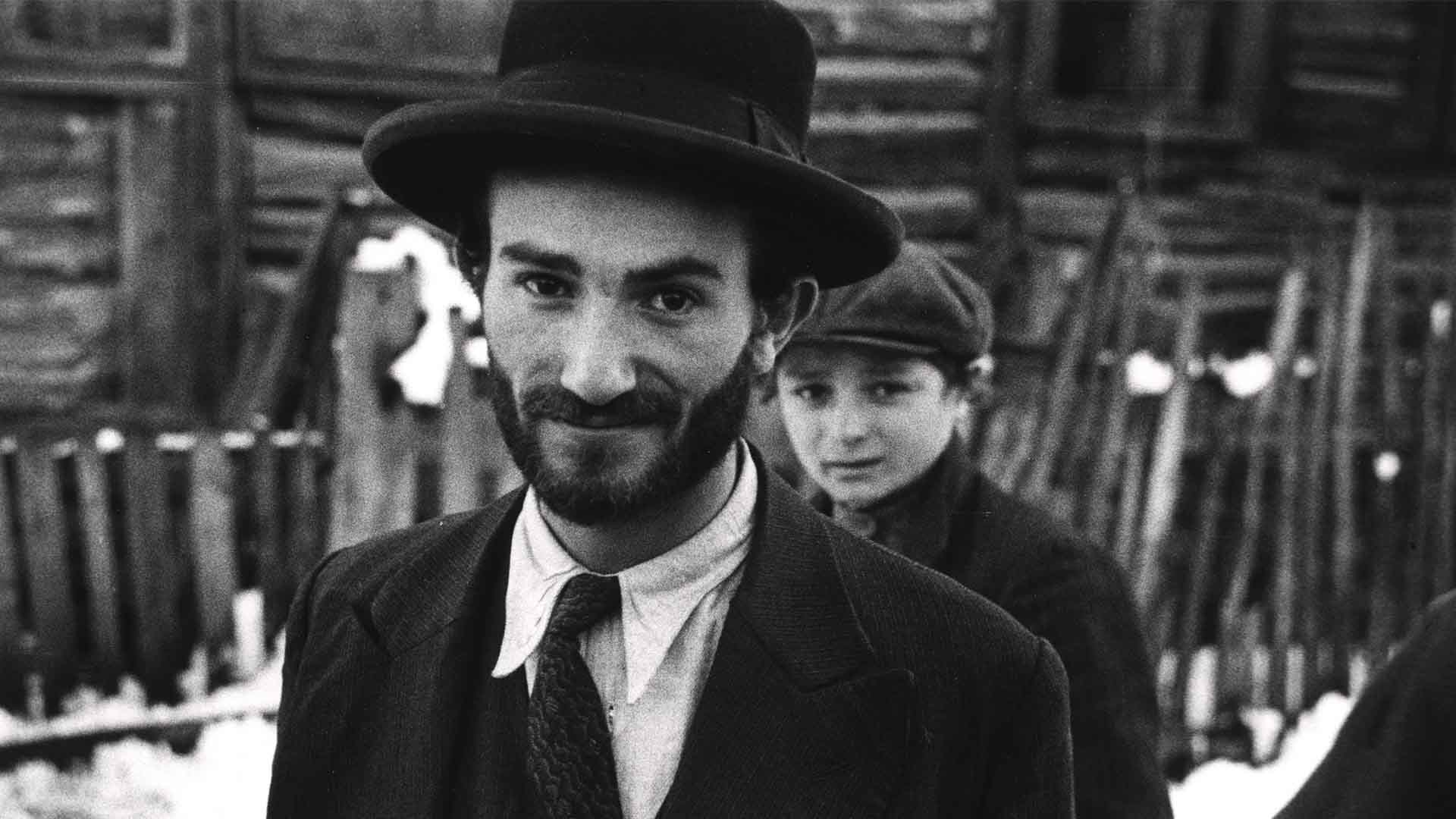 Photo by Roman Vishniac (1891–1990). Gift of Mara Vishniac Kohn, The Magnes Collection of Jewish Art and Life, University of California, Berkeley. All rights reserved.
As part of programming for The Magnes's newest exhibition, Cities and Wars: Roman Vishniac in Berlin and Jerusalem 1947/1967, BAMPFA and The Magnes present a special screening of the documentary, Vishniac, with a conversation between the film's director and producer, Laura Bialis, and Oakland-based filmmaker and editor, Veronica Selver.
Sunday, February 4, 2023 | 2:00pm
In person at Berkeley Art Museum & Pacific Film Archive, 2155 Center Street, Berkeley, CA
From the cosmopolitan streets of prewar Berlin to the shtetls in Poland and Lithuania to the Princeton offices of Albert Einstein, Vishniac takes viewers on a journey through the lens of one of the foremost photographers of the twentieth century. Roman Vishniac (1897–1990) is best known for having traversed Eastern Europe from 1935 through 1938, on assignment for the American Joint Distribution Committee, to photograph Jewish life. Smuggled out of Europe during the war, the photographs are among the last images of a culture before it vanished. Laura Bialis's documentary, with a narration by Vishniac's daughter, Mara Kohn Vishniac, follows the full trajectory of his career as an artist and scientist who wanted to make the invisible visible and whose forays into color microscopic photography open our eyes to the hidden world around us. The Magnes is the keeper of Vishniac's extraordinary photography collection of some thirty thousand images in the Roman Vishniac Archive.
Vishniac also screens Friday, February 23 (without in-person guests).
Co-presented by BAMPFA and The Magnes Collection of Jewish Art and Life
Tickets: $5 – $14
About Laura Bialis


Laura Bialis is an award-winning documentary filmmaker and the director/producer of Vishniac. Bialis also directed and produced the critically acclaimed documentary Refusenik (2007) a seminal film about the movement to free Soviet Jews, which was released theatrically in fifteen cities, broadcast on Israeli television, and was released on Netflix. Other projects include View From the Bridge:  Stories From Kosovo (2008) ; and Tak For Alt (1998), the story of Holocaust survivor turned Civil Rights activist Judy Meisel, which was honored by the Academy of Motion Picture Arts and Sciences, broadcast on PBS,  and has been used extensively in high schools across the United States for Holocaust education. Laura holds a B.A. in History from Stanford University, and an M.F.A. in Production from the USC School of Cinema Arts.
About Veronica Selver


Veronica Selver is a Bay Area filmmaker and editor who has specialized in social issue documentaries. Her own films include KPFA on the Air, Raising the Roof, and Cape Song. Films she co-directed and co-edited include You Got to Move, First Look, and Columbia duPont Excellence in Broadcast Journalism winner Word is Out. She recently produced and co-directed Irmi, a film about her mother, whose memoir is voiced by Hanna Schygulla. Selected editing credits include On Company Business, winner of the FIPRESCI Prize at the Berlin Film Festival, Berkeley in the Sixties, an Academy Award nominee and American Cinema Editors nominee for best edited documentary; Columbia DuPont winner Harry Bridges: A Man and his Union, IDA award winner Absolutely Positive, Peabody Award winner Coming Out Under Fire, and POV broadcast Blacks and Jews.
If you have any questions about accessibility or require accommodations to participate in this event, please contact us at magnes@berkeley.edu or call us at (510) 643-2526 with as much advance notice as possible.