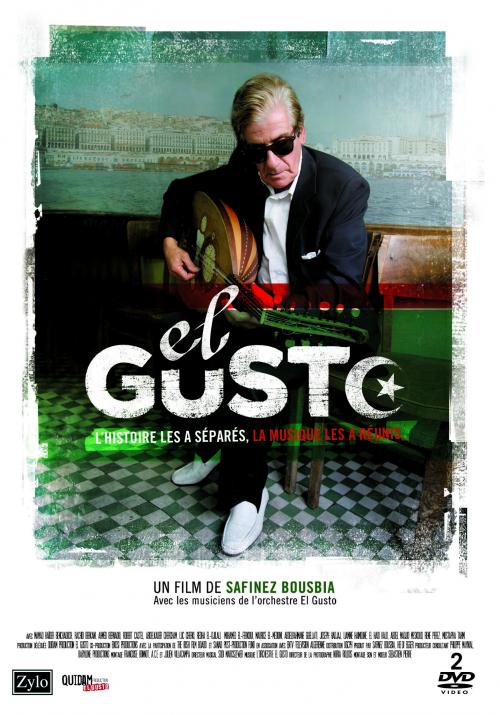 El Gusto
Dir. Safinez Bousbia. Documentary, UK, 2011. 88 min.
Director Safinez Bousbia discovered the story of an orchestra of Jewish and Muslim musicians torn apart by war 50 years ago, and recently reunited for an exceptional concert. The musicians share a passion they never lost: the soul of Algiers, Chaabi music. After the Algerian Independence in 1962, Jewish musicians fled to France while the Muslim musicians who remained became scattered throughout the vast city of Algiers, lost to each other and forgotten by the world. The surviving musicians formed a 42-member orchestra and called it El Gusto.
About the Depth of Field Series
The term "Sephardic" indicates the descendants of the Iberian Jews who were expelled from Spain and Portugal (in Hebrew, sepharad) after 1492, and came into contact with cultures and languages from Northern and Southern Europe, the Balkans, and especially the Ottoman Empire—in North Africa and the Eastern Mediterranean—where their communities flourished for centuries. The complex identities of the Sephardic Jews are represented on screen through documentaries and feature films about the Spanish Inquisition and its aftermaths, the encounters between Ottoman, Arab-Andalusian, and European cultures, the Holocaust as a global phenomenon, and the perseverance of culture the Judeo-Spanish (or Ladino) language.
FALL SCHEDULE 2015
First Tuesday of the Month, 7 pm
October 6 ; November 3; December 1
All screenings free and open to the public.