17th Annual Holocaust Remembrance Day
Apr 28, 2019 @ 11:30 am

-

1:30 pm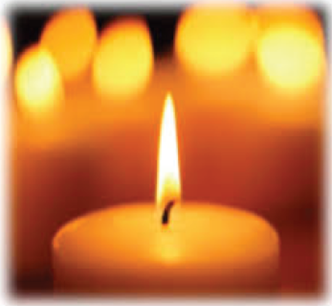 The City of Berkeley announces the 17th Annual Holocaust Remembrance Day Program honoring survivors, and remembering those who were murdered, those who resisted, and those who rescued victims of the Holocaust.
Over 11 million people were targeted for extermination by the Nazis, including 6 million Jews, Roma people, Poles, people with mental and physical disabilities, homosexuals, political dissidents, communists, socialists and dissenting clergy.
Initiated by former Councilmember Kriss Worthington, the City of Berkeley has sponsored the Holocaust Memorial Program for the past 17 years, with a small group of dedicated volunteers committed to keeping the memory of the Holocaust alive.
This year, the community will honor Ralph Samuel, a survivor of the Holocaust, who at the age of 7 was sent alone to England on a Kindertransport to escape the Nazi's.
The program will also include UC Professor Emeritus of Architecture, Russ Ellis, and Professor Deena Aranoff, Director of the Center for Jewish Studies at GTU. Music will be provided by Jeanette Lewicki, Sheldon Brown and Richard Saunders. The Berkeley program features a unique candle lighting ceremony in memory of those murdered in the Holocaust and provides a special time for reflection.
The community-wide event is Sunday, April 28th, at 11:30 am at the Magnes Collection of Jewish Art and Life, 2121 Allston Way in Berkeley. Refreshments will be served.
For further information, contact:
Rita Clancy, Director of Senior and Holocaust Survivor Services, JFCS (925) 927-200, ext. 257
Vice Mayor Susan Wengraf, City of Berkeley (510) 981-7160