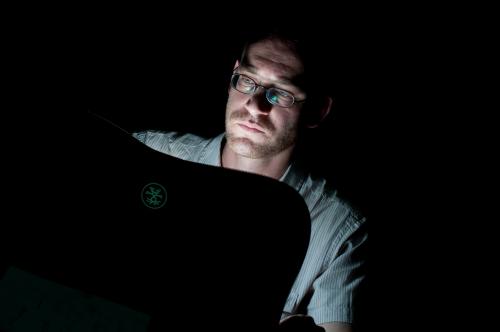 PAST EXHIBITION
Dissolving Localities | Berkeley Jerusalem
A multimedia project by Emmanuel Witzthum
On View:
Jan 22, 2012 - Jun 29, 2012
Location:
The Magnes Collection of Jewish Art and Life
2121 Allston Way | Berkeley , CA
The Magnes
Gallery Hours:
Tuesday-Friday, 11am-4pm
Emmanuel Witzthum's multimedia project, Dissolving Localities, has focused for the last several years on the layers that compose the city of Jerusalem. Witzhum and the artists he invited "perform" the city as a musical/visual instrument. By interweaving recorded sights and sounds, ranging from birds' songs to street noise, from prayer fragments to church bells, the project creates an expanding open-source multimedia montage, highlighting contrasts and unexpected harmonies.
As an artist-in-residence at UC Berkeley, Witzthum will extend the Jerusalem-based project, and build an expanding dialogue between Jerusalem, his hometown, and Berkeley, where he resided during the Spring of 2012.
—Francesco Spagnolo, Curator
Emmanuel Witzthum is a composer, violist, installation artist, and lecturer. He served as director of Ha-ma'abadah (The Lab) in Jerusalem, a venue for experimental theater, dance, and music, and as musical advisor to the Israel Festival, the premier festival for the arts in Israel. Mr. Witzthum will be a Resident Fellow at the Townsend Center for the Humanities at UC Berkeley in the Spring of 2012. He will be hosted by the Department of Music and The Magnes. His residency is made possible in collaboration with the Schusterman Family Foundation's Visiting Artist program.

Audio: Emmanuel Witzthum
Video: Arik Futterman
---
SOUNDMAP
By scanning the QR code below with a smartphone app, visitors can view an interactive map of the Dissolving Localities installation and visit the places where the audio recordings that inform the project were made.